Welcome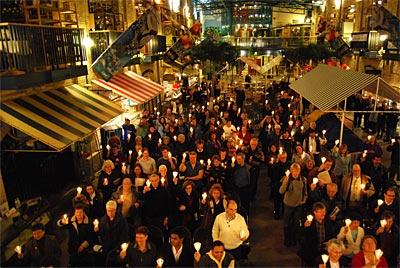 The Remembering the Children Tour concludes in Winnipeg March 10, 2008, with a symbol of hope. View more tour photos here.
On Jan. 21 and 22, 2009, the Remembering the Children Initiative co-sponsored an interdisciplinary conference with the King's University College in Edmonton, Alta. Learn more about "Truth and Reconcilation: Healing the Legacy of Indian Residential Schools" here.
Remembering the Children was a March 2008 multi-city tour by Aboriginal and church leaders to promote the Truth and Reconciliation Commission on residential schools. The tour has finished, but please browse this website to experience some of the tour and to learn about the partners.
Tour participants are delighted that the Truth and Reconciliation Commission has been officially launched, as of June 1, 2008. Visit the commission's website to learn more.